July 15, 2018
10 Ideas for Keeping the Little Ones Entertained at Your Wedding!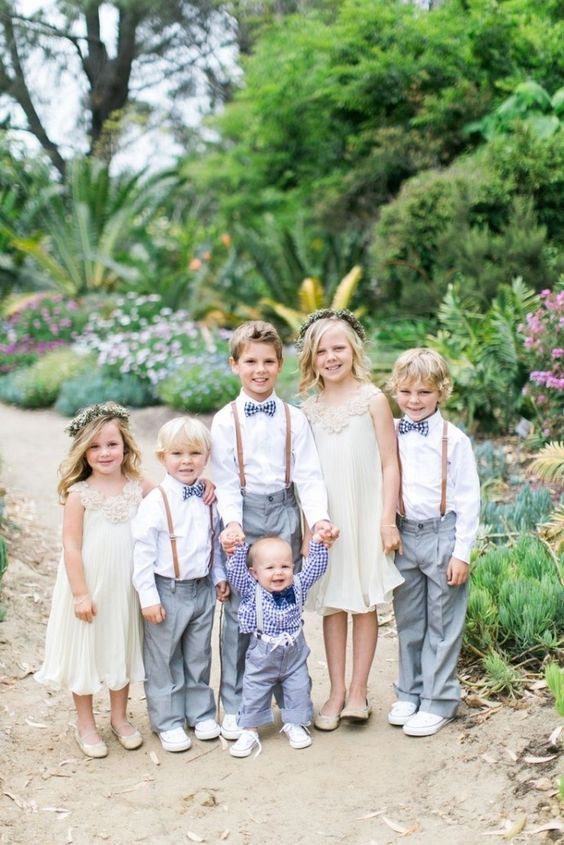 ---
You will want many people to share in your celebration of love! Your wedding invitation list will most likely include your parents, grandparents, colleagues, friends and their little ones! We've come up with a few ideas of how you can make your wedding celebration just as fun for the kids as it will be for the adults!
1)     SET UP AN ARTS & CRAFTS STATION –  The little tykes will enjoy getting creative as they decorate cards for the bride and groom, color a custom coloring book of your love story, color on their placemats or even make their own face masks to use in a photo-booth if you have one at your wedding.
2)    OUTSIDE FUN – If your wedding is outside, encourage the kids to get active by setting up a bouncy house, a game of twister or cornhole sets! Lawn bowling, outdoor Jenga, kites, and hula hoops are other great options!
3)    CREATE A CUSTOM "I SPY" OR WORDSEARCH GAME – Give each little one a list of things to find at your wedding, such as a wedding dress, a bowtie, a bouquet, something blue, etc. Give them disposable cameras so that they can capture their finds throughout the evening! We recommend a great "I Spy" template, created by Martha Stewart. Another take on this idea is to make a custom wordsearch with Puzzle Maker.
4)    WEDDING-THEMED JIGSAW PUZZLE – There are so many ways you can customize your wedding to truly tell your love story; creating a custom jigsaw puzzle is one of them! We love converting one of your favorite engagement photos into a puzzle and having the little ones piece it together.
5)    BRING THE MOVIES TO THEM – Set up a projector and screen and throw on a trending, PG movie to keep them entertained. Mini-bags of popcorn, throw pillows and blankets add the perfect touch!
6)    HIRE THE PROFESSIONALS – Clowns, balloon modelers, face painters or magicians are sure to keep the kids entertained and happy!
7)    GOODY BAGS – Fill cute takeaway bags with coloring books, crayons, healthy snacks, juice boxes and bubbles.
8)    MAD-LIBS – Draft a story of your love tale, leave some blanks for the kids to create their own version of your fairytale!
9)    BRING THE BABYSITTERS – Hiring a babysitter or two to keep an extra eye on the kids throughout your ceremony and reception is always a smart idea!
10)  PG – TOAST – Let the kids partake in your toast! Pass around shots of milk, topped with chocolate chip cookies to make the toast moment extra special for the kids!
By : Carabella