May 1, 2018
Billion Dollar Wedding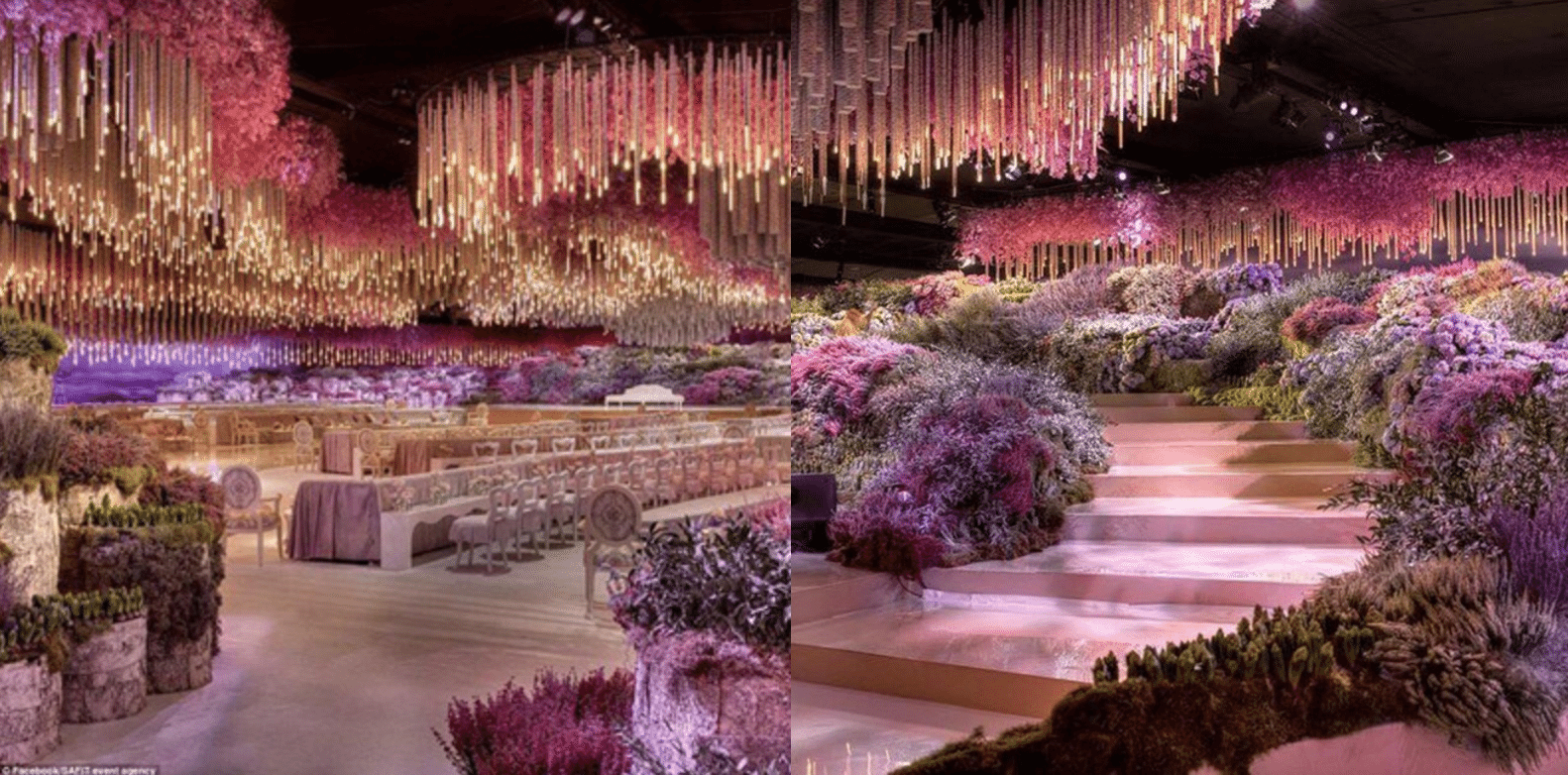 ---
Was this the Wedding of the Century?  I'm sure by now you've heard of this billion dollar wedding that took place in Moscow, Russia at the luxurious Safisa restaurant and banquet hall.
Thanks to oil tycoon Mikhail Gutseriyev, (https://en.wikipedia.org/wiki/Mikhail_Gutseriyev) the father of the groom, (Said Gutseriev) the couple spent reportedly $1 billion dollars for their wedding dubbing it as: The Most Expensive Wedding in the history of weddings. Over 600 of their closest friends and family, along with celebrity guests for the entertainment, were invited to share in this celebration.
Let's get down to the important things…first thing's first, the 20 year-old bride, dentistry student,  Khadija Uzhakhovs, wore a stunning, custom-made Elie Saab wedding gown that certainly matched the glamorous essence of the event.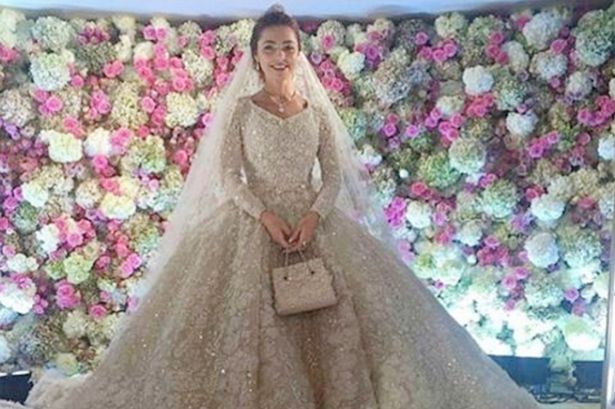 Her $20,000 fairytale-like, wedding gown dripping in precious jewels, came with a matching jewel-studded purse, and required a handful of minders to help her navigate in the 28 pound gown. When the bride needs a team to help her walk due to the gown's weight of the jewels– that really screams luxury!
Then there were endless flowers: hanging from the ceilings, twisting around columns, and draping the walls, making it a true fairytale weddings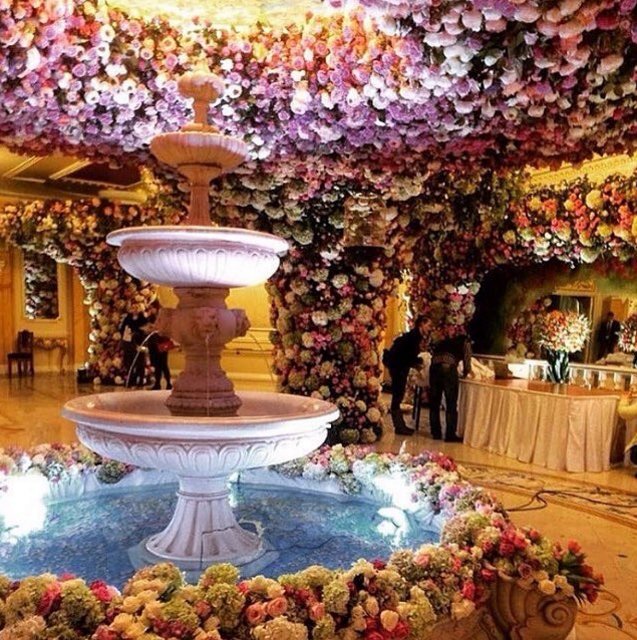 Possibly the tallest wedding cake EVER, stood at nine-tiers high, was also adorned in pink and white flowers, and was topped with a crescent moon and star to represent the couple's Muslim faith.
To complete this dream wedding, at the end of the festivities, guests were gifted with a lavish, gold jewelry box inscribed with the couple's names and the date of the wedding, adding to all the luxuries they experienced including transportation in a fleet of Rolls Royces throughout the day.
Lastly, the celebrity entertainment – the early 2000s were brought back with Jennifer Lopez's and Enrique Iglesias' performances getting the party jumpin!
While this wedding tops all weddings, the couple is rumored to host a second celebration in London. Lets see if they can out-do themselves!
By : Carabella