April 16, 2018
Your Complete Guide to the Wedding Bouquet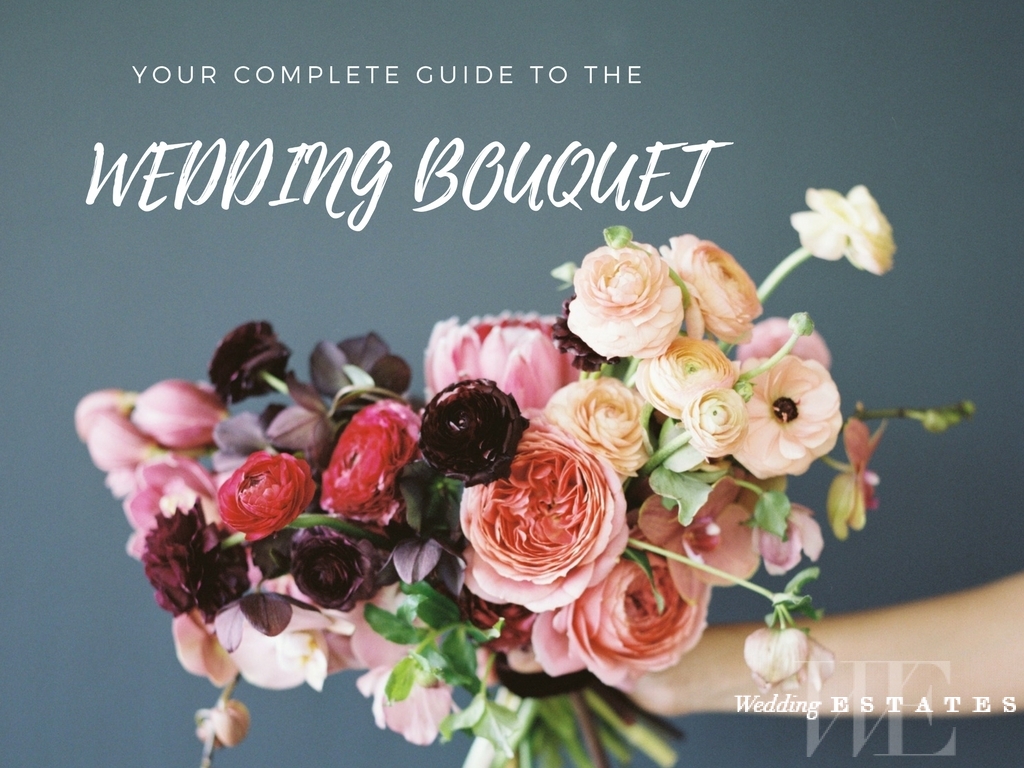 ---
Planning your wedding is an exciting task, but it can also be quite exhausting considering all the details you need to keep in mind, and one of the most important ones is definitely choosing the right wedding bouquet. They come in many colours, sizes, and materials, so this can be a bit more difficult than it seems. Luckily, we are here to help you, so here's everything you should know about picking the right wedding bouquet for your big day.
Choose the dress first
The design of your bouquet will depend on the style, colour, and details of your wedding dress, so make sure to choose it first, and bring a picture of it to your florist. The thing is, some bouquets can be quite large and detailed, and you don't want to choose something that will draw attention away from your dress or unbalance your whole style. Also, if you do want to match the colour of your bouquet to the one of your dress, make sure to get the shade right, even if they are both completely white.
Size matters
When it comes to the wedding bouquet, size matters – and not just the size of the bouquet, but your size as well. If you are petite, choose a bouquet that won't drown you and hide your silhouette. On the other hand, if you are a bit on the bigger size, pick a full and lush flower arrangement. Also, if you are very tall, complement your height with a cascading bouquet.
Consider the season
Some flowers might not be available at the time of your wedding, or they might be way too expensive, so think about the season when choosing the flowers for your bouquet. Do your research, find out which flowers are blooming, and go from there.
Set up a budget
As previously mentioned, flowers can get quite expensive. Therefore, when planning your wedding, set up a budget, and stick to it. Do your research about the flowers in season and their potential price, and come up with a reasonable solution that won't cost you too much and will still fit into your idea of a perfect wedding.
If you are a bit tight on money, you could also consider the arm sheath bouquet. It is usually a bit more budget-friendly as it doesn't need to include a large number of flowers, it's quite versatile, and you won't have to carry it in your hands all day.
Choose a comfortable bouquet
Keep in mind that this is something you're going to be carrying around all day, so you should make sure it is comfortable. Don't choose anything that is too heavy and that could hurt your shoulders or make you look awkward while holding it. Also, if you're afraid of your flowers falling off, or you want to make sure that your bouquet will last through the day, you can also choose quality and unique silk flowers for the bouquet – they will definitely put you in the spotlight.
Know your flowers
There are many different types of flowers, and you might find yourself a bit lost if you don't know the difference between a daisy and a dahlia.
For example, posies are a great choice if you're looking for something a bit simpler that won't overwhelm your dress. It is also less fragile, and it's quite versatile, so you could come up with matching smaller bouquets for your bridesmaids as well.
The cascade bouquet, on the other hand, is very luxurious and often consists of exotic flowers such as orchids and amaranth. It is best worn with longer, more formal-looking dresses, and it's quite popular at rustic-styled weddings.
Add a personal touch
If there is a flower that means a lot to you or to another family member, try to incorporate it into the bouquet. Similarly, if you have some unique small, meaningful item, like an antique brooch, a hair clip, or something else that could fit into the "something old, new, borrowed and blue", try to add that to your bouquet as well.
Your wedding bouquet is an important part of your big day. It will be with you through the whole ceremony, and it will most likely be featured on the majority of your wedding photos, which is why it's important to choose the right one. Therefore, keep the appearance of your wedding dress in mind, consider your own physique, stick to your budget, do some research on the flowers in season, and don't be afraid to add a personal touch to your wedding bouquet. This way, your wedding bouquet is guaranteed to complement your appearance and make your wedding photos that much more perfect.
By : Carabella