November 3, 2017
Tune in tomorrow to our live Bridal Shoot!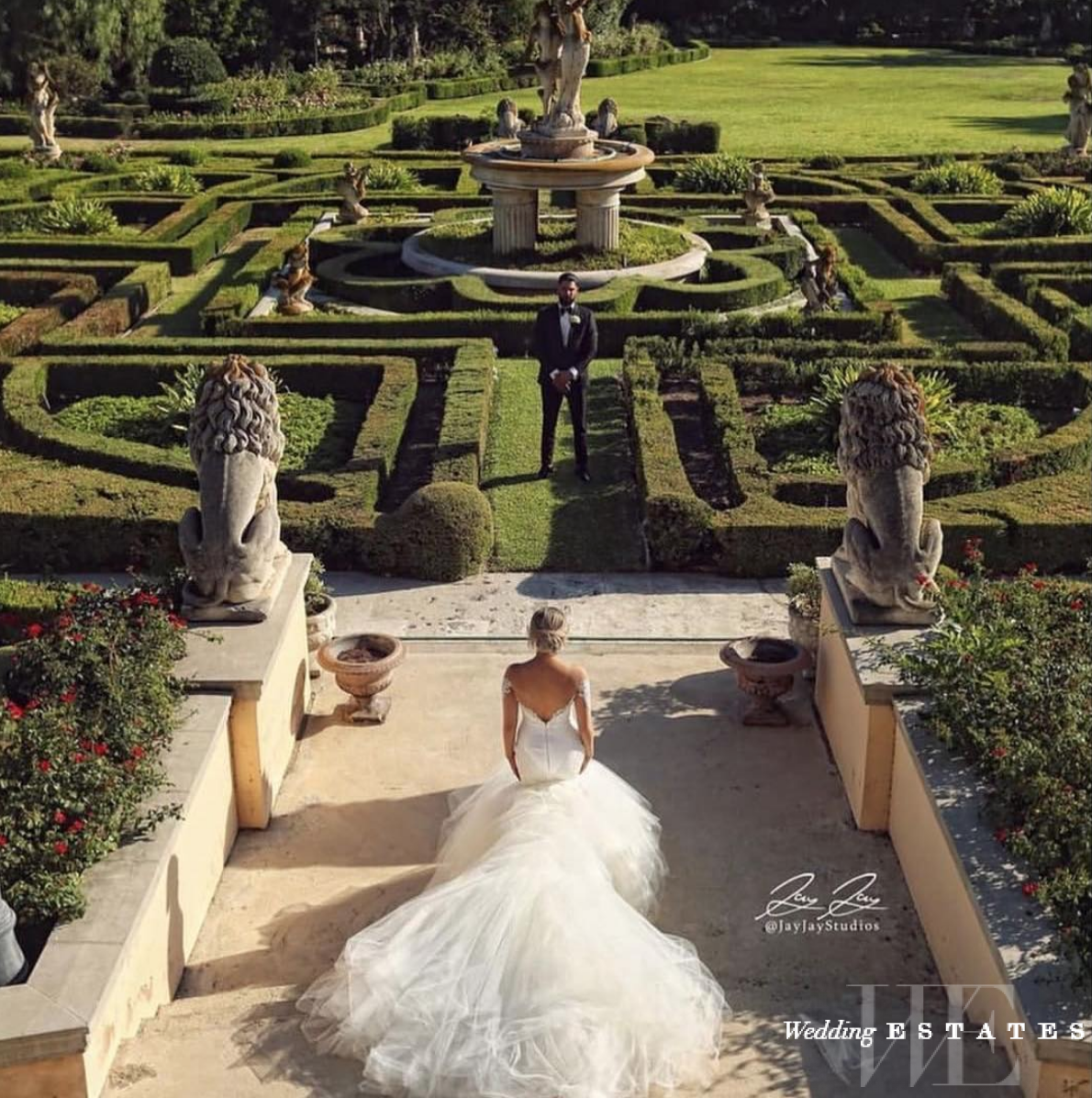 ---
We are hosting another bridal photography session at our signature estate, The Pasadena Princess tomorrow! Each time is like the first time, one of our reps pulls up to those big black gates and patiently waits for the bridal party to arrive. Once the bridal party arrives we warmly welcome them to the Estate and show them the grounds. After, the photographers take over. This is our favorite part!
Photographers
Since we work with the creme of the crop of wedding photographers most of them have been to the Pasadena Princess before. They waste no time, telling the bride and groom where to go, capturing those immaculate photos.
Grounds
The vast grounds at The Pasadena Princess gives for numerous photo looks. After all, this estate has intricate labyrinth gardens, a beautiful stone pool, a tropical pond, bamboo forests, multiple stone gazebos, and of course the one of a kind mansion.
Limos
Always a grand entrance, and all of our brides seem to have that dialed. We've seen it all, from police escorts to limo buses. Well, when you have the room for it, why not? We recommend using Lions Limos if you need a service, Arthur and Alan are amazing!
So, with that being said, don't forget to tune into our Instagram & Facebook stories tomorrow for behind the scenes on a Wedding Shoot as well as a first hand glimpse into the grounds of Pasadena Princess!
By : Carabella