May 17, 2017
Celebrity Wedding – Hosted by Wedding Estates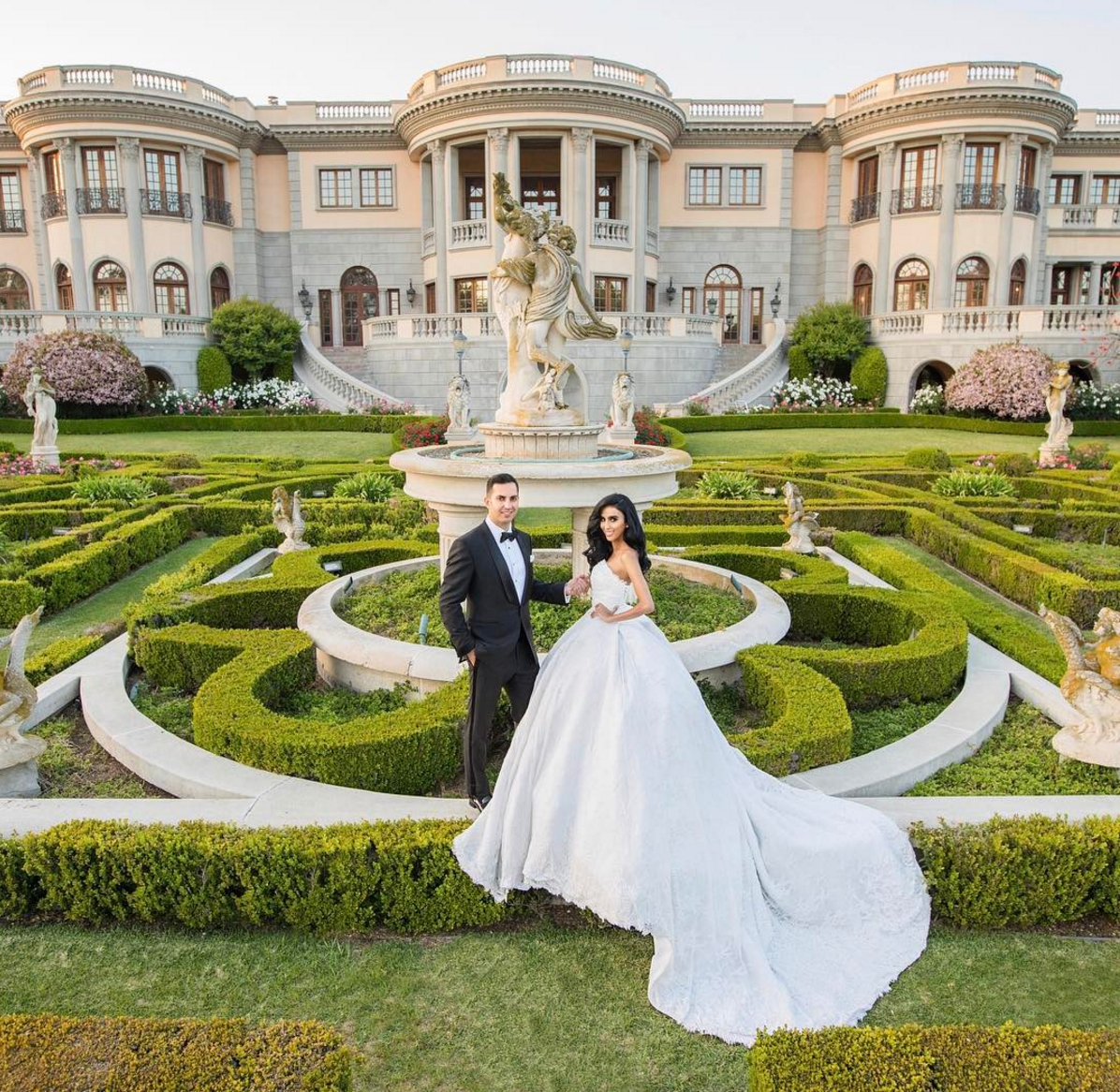 ---
Our first celebrity wedding! First and foremost, the beautiful Lilly Ghalichi and her new husband Dara take to the gardens at our Pasadena Princess estate for their beautiful wedding photography. These pictures are prior to the wedding, photos shot by the Dukes Images & Jessica Claire. No doubt, Lilly takes wedding glam to another level. Therefore, leaving us and her fans in awe. Not only did Lilly have the most amazingly stunning princess gown for her photography session / wedding. In addition to Lilly's first gown she had a total of four different looks for the entire night. First, Duke captures her in the first two looks at Pasadena Princess. Another photographer at the ceremony, Jessica Claire captures Lilly at her reception in the other two looks.
First, this photo was captured in the bamboo gardens of Pasadena Princess. In fact, the love from this photo radiates through onto us, such a loving moment between Dara & Lilly.
Next, this custom dress by @ryanandwalter. Posing on the bridge over a quaint pond in the yard of Pasadena Princess, Lilly looks beautiful.
Afterward, this beautiful shot was captured. Lilly & Dara after their wedding ceremony.
In conclusion, congratulations Lilly & Dara!
By : Carabella