May 30, 2018
Ceremony Backdrop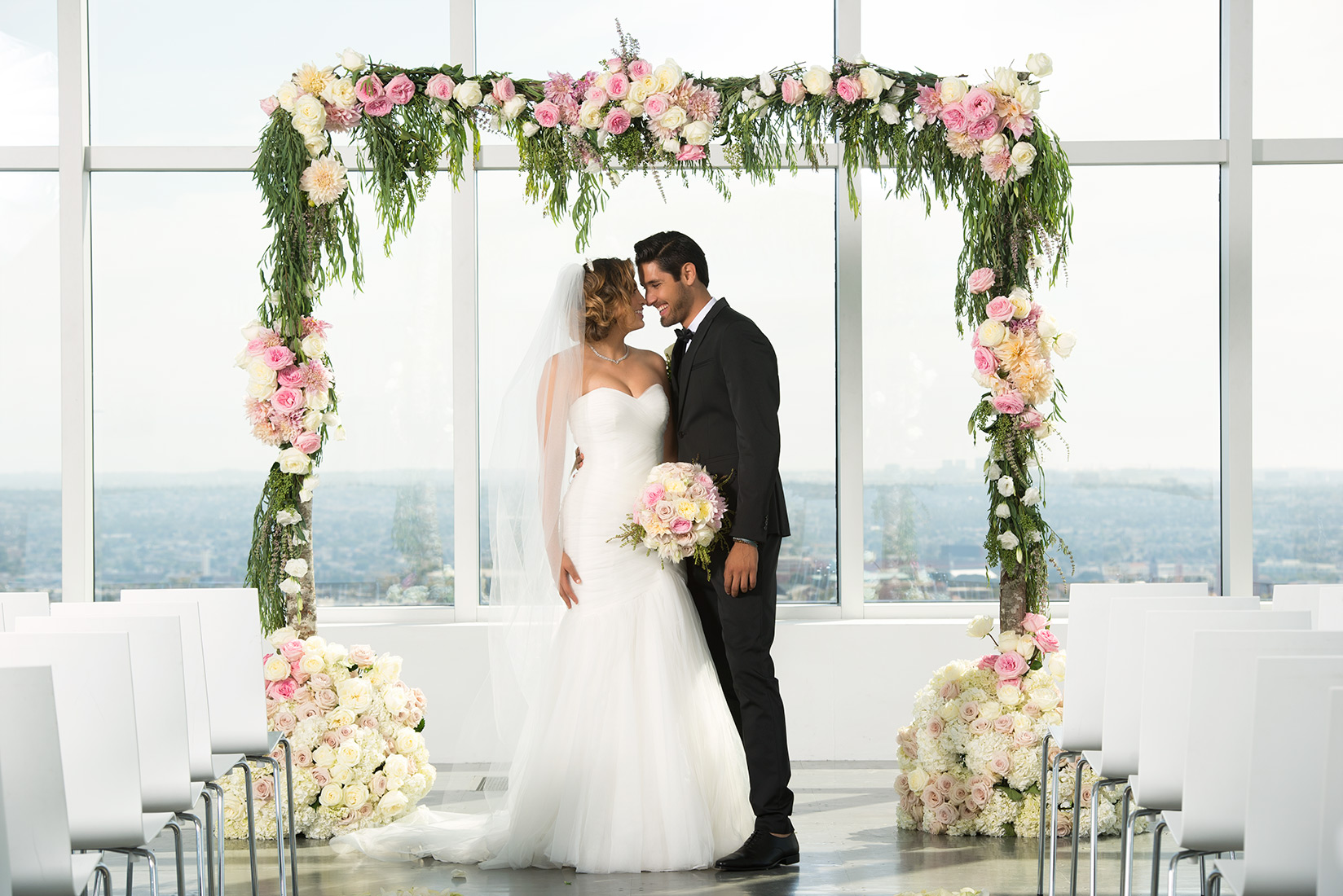 ---
The backdrop to your wedding ceremony is an essential piece of decor for the countless pictures will be taken the moment you say "I do."  No matter how you choose to adorn the area, it is sure to add a beautiful touch to the special moment. We put together a ceremony backdrop for every couple to be inspired by!
Flower Wall: The flower wall has come to be very popular for all kinds of occasions including weddings, and it's no wonder why. It is an absolutely stunning piece of decor and the flowers can be arranged into a variety of styles like the ombre style depicted here. This is perfect for an extravagant style.
Arch: The classic arch has been used countless times for wedding ceremonies. Providing a simple yet elegant touch, it can stand on its own or incorporate other features such as flowers, chandeliers, or tulle.
Macrame: This style of textile-making is the perfect ceremony backdrop for boho weddings. You can have the fabric knotted into different patterns that are truly eye-catching.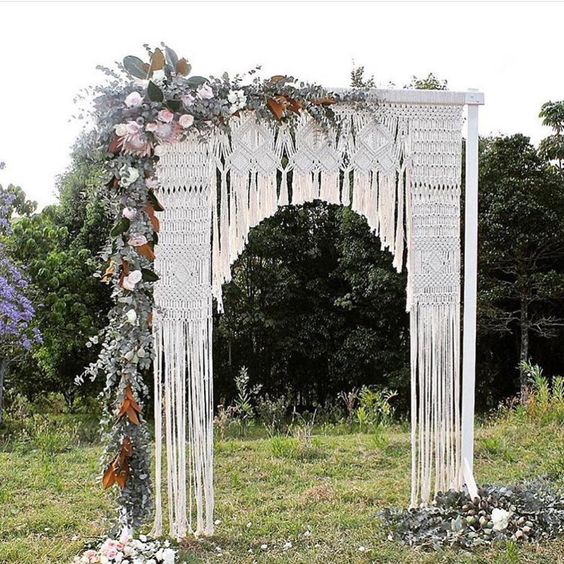 Watercolor Painting: A beautiful watercolor painting enhances the romantic atmosphere of the occasion with the graceful strokes and soft colors.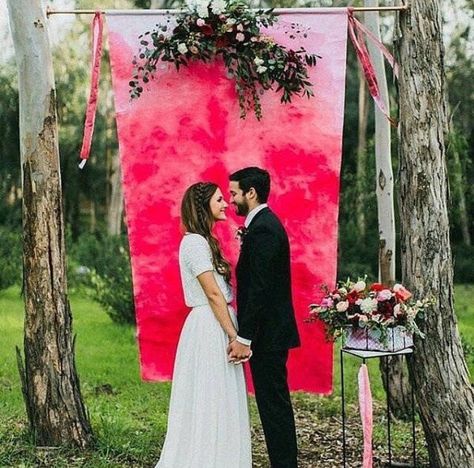 Tulle: Tulle though a simple material, can be used in bold colors and draped across a tree, arch, or wall, in ways to liven up an area, making it pop in photos.
Green Wall: Perhaps you're more into greenery than flowers, then this lush garden wall is perfect for you! Play around with moss, leaves or even grass to get the perfect green color onto your ceremony backdrop, that will fit your theme.
Text: You and your fiance may have song lyrics, a quote, or text from a book that is very meaningful to you both, why not incorporate it into your wedding? You can print it and have it hang behind you two to serve as a reminder of the many things you share, as you get married.
By : Carabella