June 14, 2018
The Wedding Planning Challenge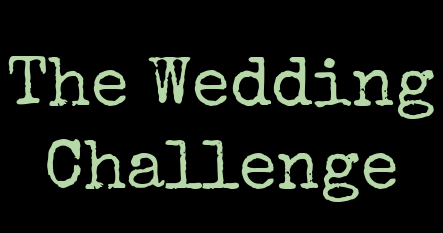 ---
Are you planning your wedding? Great, we've got a challenge for you!
Heres how its done; we want you to challenge yourself towards accomplishing at least one task a week for your wedding planning. After all, the sooner you can cross things off your list the sooner you can stop stressing. We recommend starting with the larger more worrisome details such as, venues, catering, dress, tux, wedding party, etc. With that said, lets get started!
Task #1
Have you decided on the color scheme for your wedding?
If so, then great job. If not, we're going to help you pick out the best colors for your theme, as well as give you tips for seasonal choices. When planning your wedding in different seasons you want to incorporate the season into the colors you choose. Some great spring colors would be, niagara, primrose yellow, lapis blue, island paradise, greenery, and pink yarrow. Summer colors would be sky blue, candy apple red, neon yellow, refreshing lime, brilliant magenta, and nature inspired neutrals. Fall colors, burnt caramel orange, blood orange red, royal blue, deep sea purple, and forest green. Winter colors, pale blue, cool green, natural beige, piggy pink, and cherry red. Having the color palette match up with the season is a great way to choose your weddings theme.
Task #2
Having trouble picking a location for your bachelor / bachelorette party?
Everyone's go to is Vegas, well depending on you and your bridal party you may not want to go there. After all, you may want to change it up and go to Mexico, Miami, or even New York. This also plays into your budget amongst other things.
Task #3
Have you found your ideal wedding venue?
Wedding venues is one of the biggest details that will pull your whole event together. So how can you pick the perfect venue? Depending on your ideal location, and venue type, Wedding Estates may be able to provide you with an exclusive estate to host your wedding / event. If your not searching for something private or exclusive, then there is always the public wedding venue option as well.
Just a few tasks to start pushing yourself in the right direction, towards planning your wedding.(:
Don't forget to leave any comments or questions on our page, and follow us on Facebook / Instagram for more wedding inspiration!
By : Carabella