September 3, 2019
Charming Ideas For Disney Wedding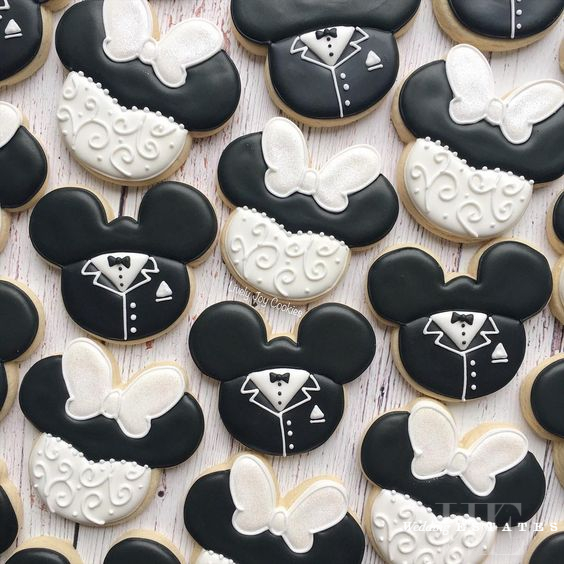 ---
If you and your partner are Disney fans or if you want a fairytale Disney wedding, take a look at these ideas!
You can also add some Disney Magic to every wedding décor detail! You can opt for going with one Disney story and make all wedding decorations depending on it or you can go out of your way and mix several stories.
Some of the options are to create adorable Snow White inspired table centerpieces with apples. Making a wedding cake with cute Mickey & Minnie or great 'Beauty and The Beast' cake toppers, maybe dress your bridesmaids as Disney princesses. For example, use popular Disney fonts for your wedding invitations and signs. For more ideas look below! Be creative!
Wedding Attire and Accessories Ideas
If you are a bride who's going for a Disney-themed wedding, it's high time to choose what princess are you going to represent? Elsa? Cinderella? Sleeping Beauty? Or maybe you'll go bold and prefer Maleficent? To show off each princess you'll need a proper gown, chic makeup, and a hairstyle. Also, it depends on how much you want to look like her. If you don't want to go all of in the princess-style wedding, you can go with just the Mickey Mouse shoes or a bouquet wrap. Or some accessories, for example, a crown, which is very trendy.
If you are a groom, you may show off a prince or some other character you like – show off the Beast from the cartoon dressing up in such colors, for instance. If you don't feel like dressing up too much, go for just a tie and maybe some cufflinks with Mickey Mouse heads – that's enough.
Below are some ideas that you can include into your Disney Magic inspired wedding and make it more fun.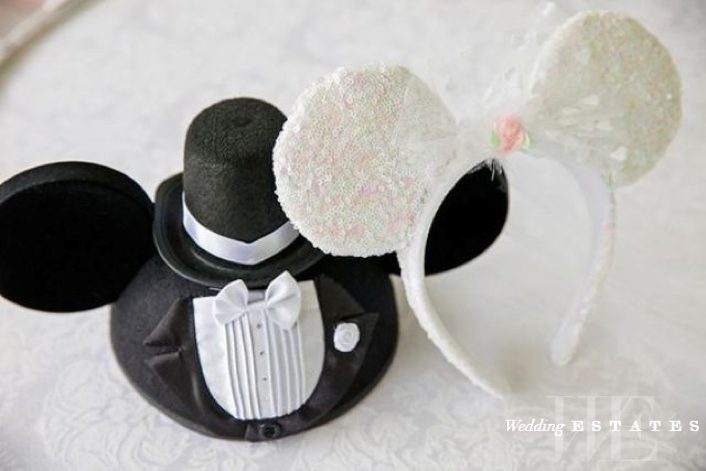 By : Carabella