October 3, 2018
Small touches to increase guest comfort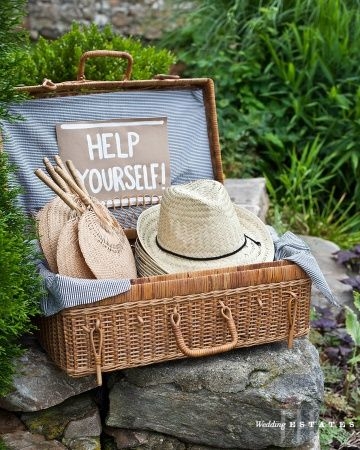 ---
Guest comfort at your wedding should be one of your main concerns. After all, making people feel at home gives should give you satisfaction as well. Wether it be close family & friends or acquaintances everyone should feel comfortable letting loose at your wedding. So, with that being said check out these simple steps on making your guests feel comfortable at your wedding.
1. Games
Having games at your wedding can be an interactive way for people to make new friends and yo keep the kids busy. Games such as, bean bag toss, cards for the tables, guessing games can also be fun.
2. Dance Floor
Above all, a dance floor is one of the most important factors to a wedding. After everyone gets a little tipsy they may want to shake their groove thang! Most wedding have dance floors, so don't be that weirdo that doesn't!
3. Food
Okay, who doesn't love food? This is one of the biggest elements of a wedding, but creating the right menu can be challenging for some people. You may have people at your wedding who are diabetic or suffer from a serious food allergies, so you want to consider these things to ensure everyone has a great, hospital-free time.
4. Drinks
Some people may need a few drinks to loosen up. Make sure you have an open bar with plenty of liquor options for everyones tastes!
By : Carabella