November 5, 2018
Fall Wedding Décor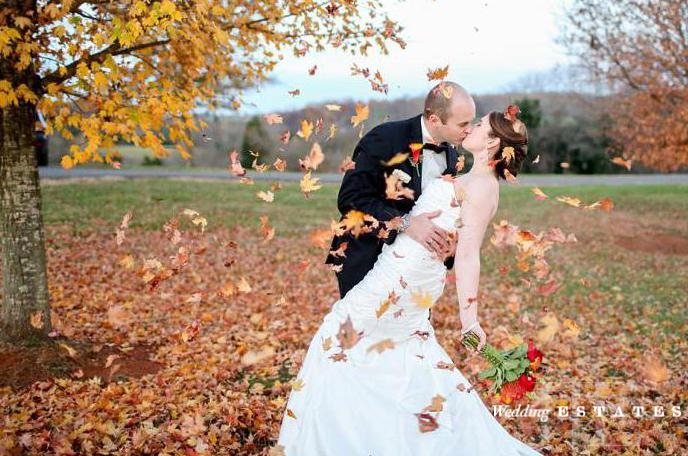 ---
A fall wedding most likely involves not-too-hot, not-too-cold weather, seasonal cocktails, and décor elements in the some of prettiest shades (orange, red, yellow, and more).
A wedding this time of year is fun because you have the opportunity to use other décor elements besides traditional flowers. That's right, with the fall foliage in season and items like pumpkins, gourds, and fresh fruits (apples, pears, pomegranates) at the market, why not utilize them in your fall wedding décor?
We've seen a rise of dark hues like purple, dark brown, and even black in fall wedding décor. This may sound like surprising choices, when used in wedding décor. These palettes can easily elevate and modernize the season's traditional rustic look with a few candlesticks, a tablecloth, or even some small blooms.
With that being said, it's time for you to get to scrolling. We have 32 fall wedding ideas below that are sure to convince you to celebrate with plenty of warm beverages, and romantic candlelight for your table. Check this out!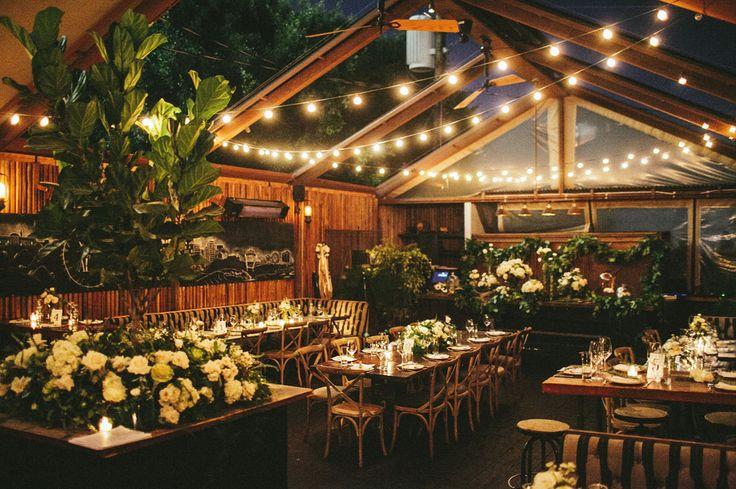 The string lights provide a romantic ambiance while forest green arrangements bring life into the room, and the white roses bring in more light to the venue.
Dark blue almost looks like royalty. Those drapes from the ceiling bring a very elegant ambiance to the room, while the large white rose florals & gold decor really pull this design together.
A large dance floor is one of our favorite features at any wedding! The more room, the more fun. White florals, keep it traditional.
Fall wedding photography is so breathtaking….The changing of the leaves bring more warmth to the photos & the loose leaves make for perfect additions!
This we love! The color floral displays are so gorgeous. This florist did a great job incorporating chic with fall.
These photo & the one below go together. Lets start with the flowers! Aren't they lovely? The skinny candles are perfectly incorporated and the plates are the perfect shade as well.
Do up your organic bouquet in colors of the season. This beauty features flowers in shades of red, orange, and yellow—plus accents of actual fall leaves.
Honey, we've found the great pumpkin! This mixture of mini ones (in shades of gold, orange, and white) balance perfectly.
Loving these fall bouquets! With so many flowers incorporated this arrangement is perfect for different styles!
Twilights are so simply beautiful. Very fun to put up yourself if you're thinking about a DIY.
By : Carabella