May 9, 2018
The First Look is the Sweetest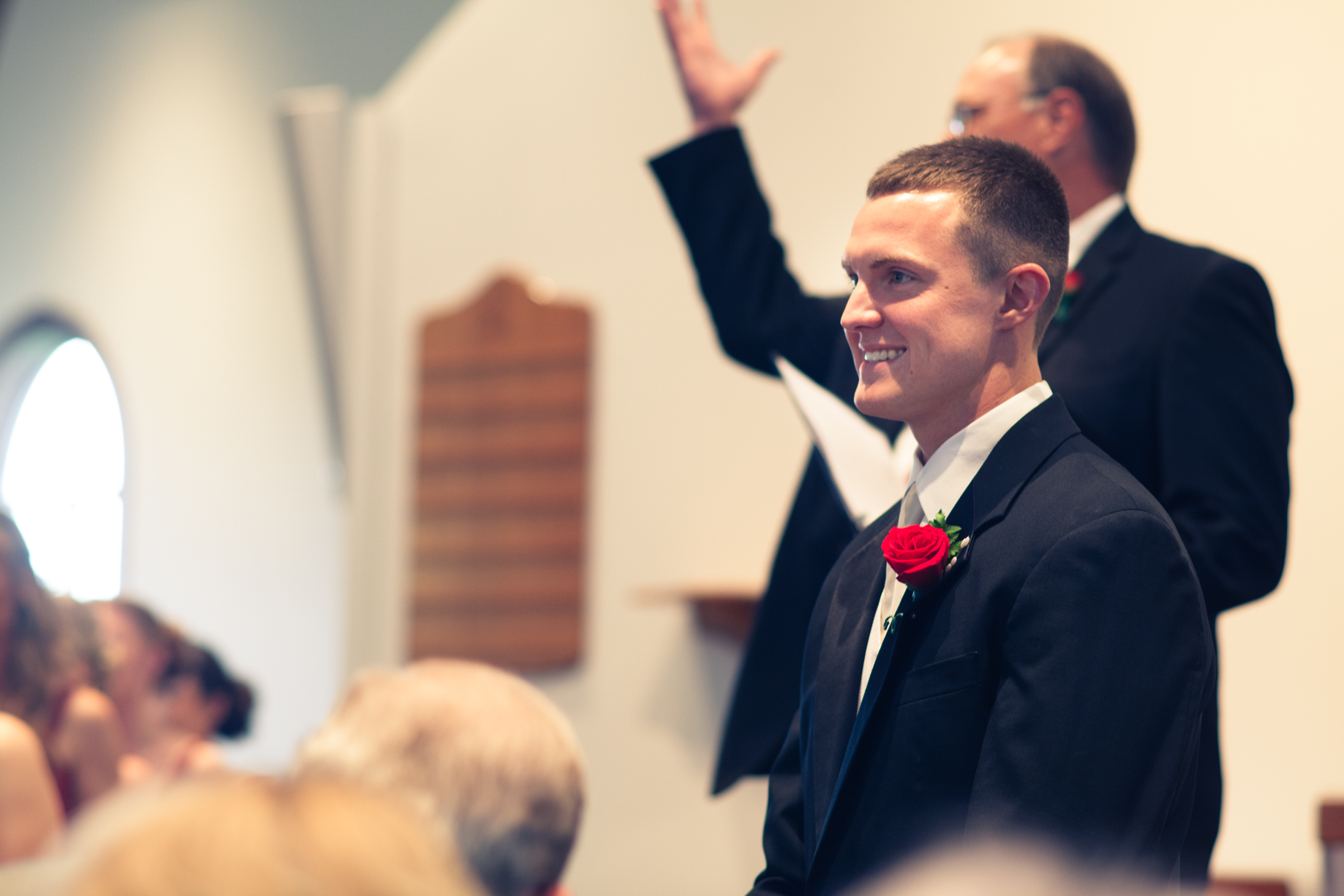 ---
Above: A groom sees his bride for the very first time. Photo by Charles-Ryan Barber
It's bad luck for a groom to see his bride before the wedding!
This oft-cited superstition is said to stem from the heyday of arranged marriages, when it was thought that seeing each other before the wedding would give a couple second thoughts.
The "superstition-turned-tradition" is kept alive for the excitement and emotion it brings to the day. And today… it's all about choice.
Increasingly, all types of couples elect to have a special "first look" before the ceremony itself: where the intimate moment is captured in stunning photography and video.
As a recent post by EliteDaily.com writer Gillian Fuller highlights, current sophisticated styles of wedding photography and videography breathe new life into a timeless wedding tradition.
And with men having an increased role in wedding planning and involvement, we think it's refreshing to take a look at the emotion of the big day from a male perspective.
Mitchell Reilly Pictures put together a touching montage on different groom's reactions upon seeing their bride for the very first time. The Canadian team, known for their creativity, perfectly captures the raw emotions of this special moment:
As one groom confesses, it's not just about the finery but about the "anticipation of the moment." Captured in time forever, this moment– which begins the first of many together, becomes the sweetest.
To capture the first look, it's best to have a high-quality editorial-style photography/videography team. 
For Los Angeles based wedding/first look videography and photography we suggest:
Videography:  B-Rolling 
Photography: Charles-Ryan Barber 
by Christine Terrisse
By : Carabella