October 30, 2018
Groom STYLE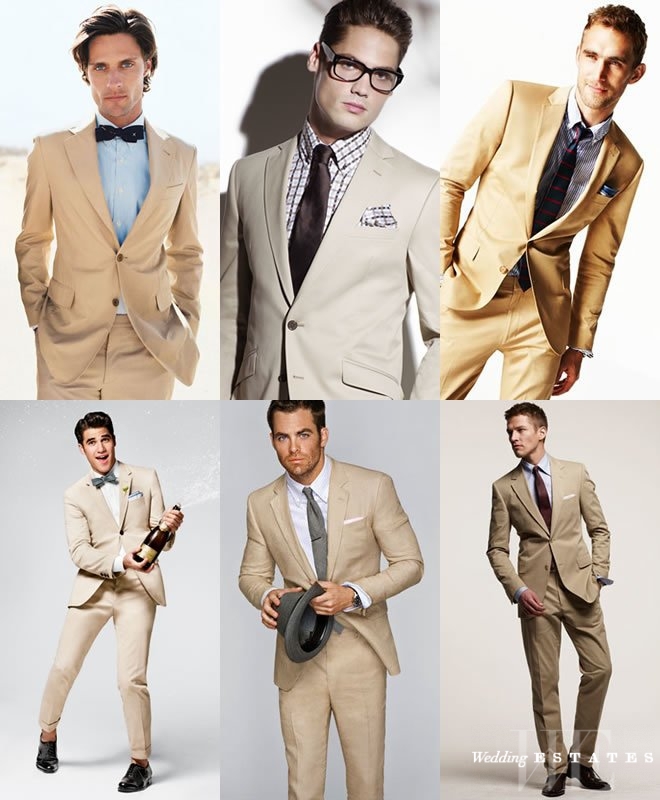 ---
There's no denying that a black tux looks dapper, we always love a fresh shake-up in a groom's wardrobe. While the black tux is a classic, donning an alternative groom-look on the wedding day is a bold move—one that we appreciate.
Add a little personal style to your groom's wedding day attire. We've rounded up some of the most stylish grooms for a bit of inspiration for your soon-to-be hubby. If he wants something a little different, but still wants to play it safe, consider a suit in neutral, beige, or brown tones, mixed separates in blue hues, or a tux in shades of gray.
If his wedding style calls for it, he doesn't have to stick to formal wear either. Forget the coat altogether—a vest or suspenders always look good. Mix tops and bottoms to achieve a semi-casual balance—think slacks with a chambray shirt. Your groom should look good, he should also be comfortable. Don't forget to add a little flair to personalize the look, such as a Western-inspired brooch for a boho style or top hat for an art deco vibe.
Create a style that's true to both his personality and your wedding theme and venue. These grooms found just the right balance.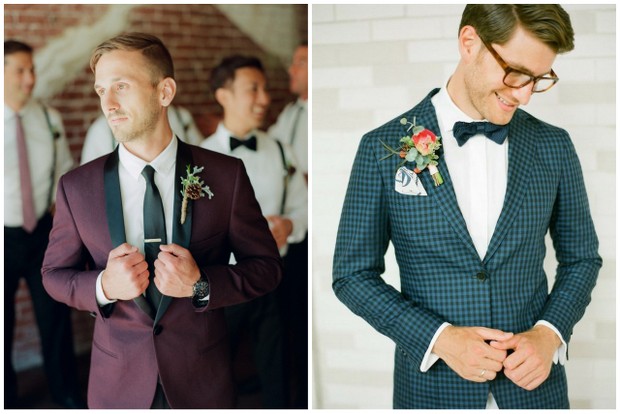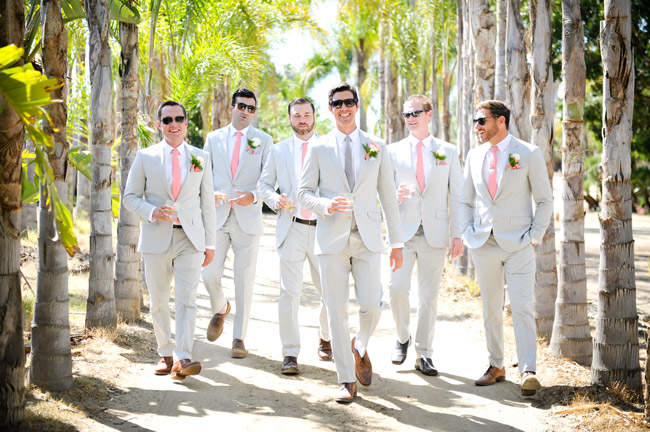 By : Carabella