August 12, 2018
5 New Wedding Makeup Ideas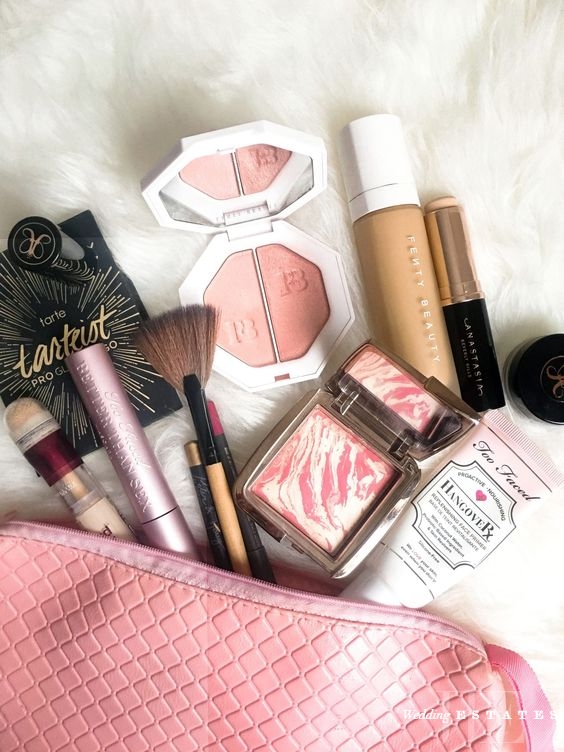 ---
Natural Makeup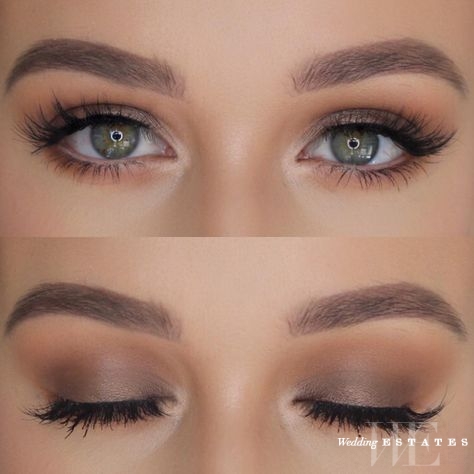 Let your natural beauty shine through on your wedding day with glowing skin, lightly flushed cheeks and fresh-bitten lips.
Tip: The key is to make sure your skin is clean, exfoliated and well moisturized. A light foundation or tinted moisturizer will hide any blemishes or trouble spots, while a light dusting of blush applied at the apples of your cheeks will give you a healthy rosy flush. Than, finish the look with a nude lip with just a hint of color.
Bold Brows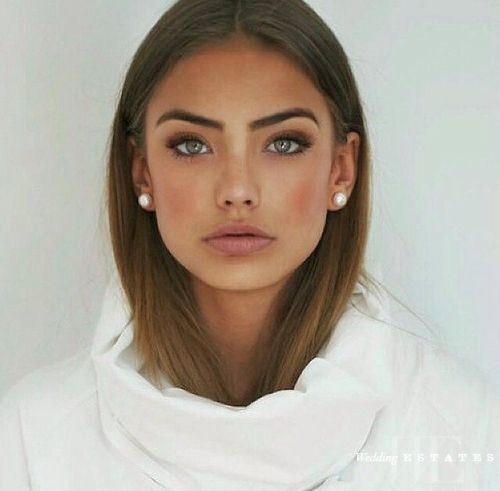 Bold Brows, have highlighting capabilities for creating the powers of eye-catching look.
Tips: To really make your eyes pop, gently fill in the brows to get the shape you want and lightly apply a powder over it. It's the perfect way to enhance your eyes while adding depth and dimension to your bridal look.
Glossy Lips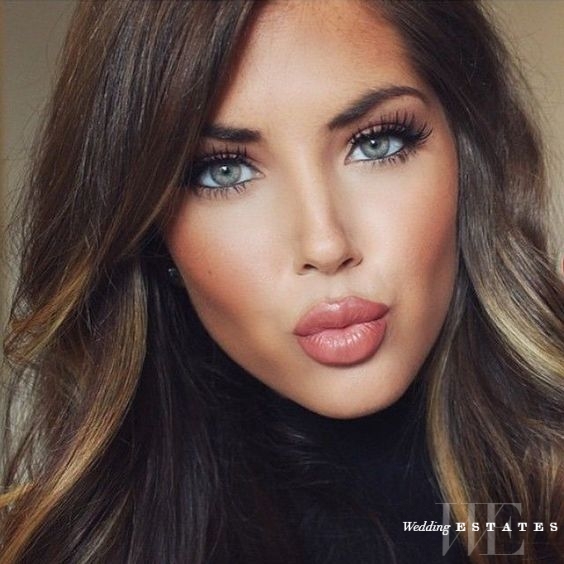 Lip gloss gets a bad rep, but if done right, it can give your lips a beautiful luminous look.
Tips: Prep lips with a sugar scrub to remove any dead skin, then apply your favorite lipstick or lip stain, followed by a thin layer of lip gloss in a similar shade to add another layer of dimension. Skip glosses with sparkle or metallic sheen to avoid a more juvenile look.
Highlight
A common wedding makeup request is to give skin a dewy look, and this season is no different.
Tips: You'll get the most shimmer by using a hint of highlighting makeup on the cheek bones, the corner of the inner eye and just below your brows.
Brown Eye Makeup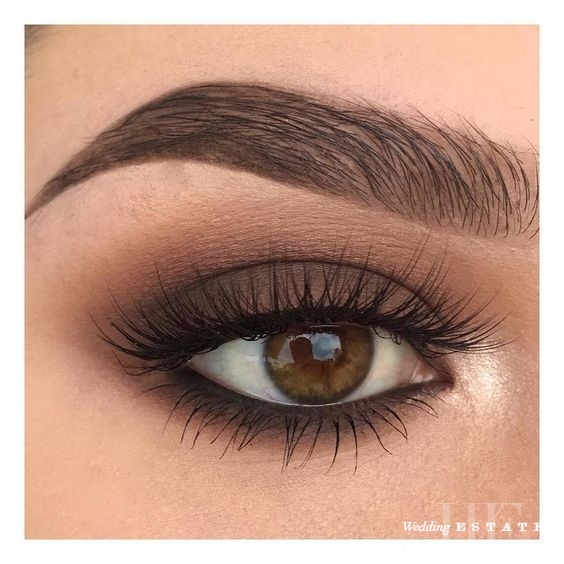 In keeping with the natural theme, consider matte brown for your eye shadow and liner.
Tips: Stay away from brown mascara. Trust us: It will never compare with the boost your lashes get from a solid black.
By : Carabella