January 19, 2018
Prince Harry and Meghan Markle's Wedding Plans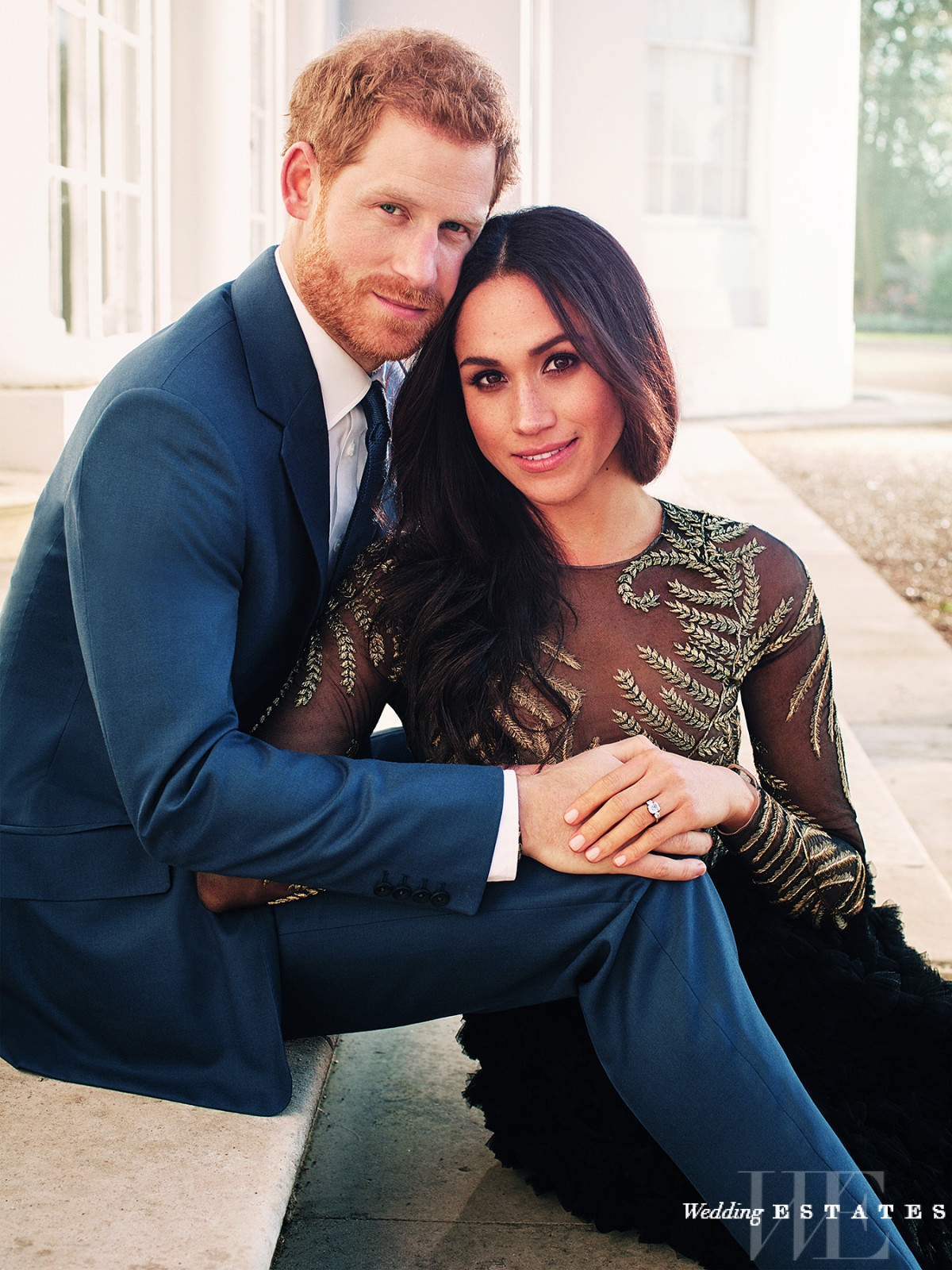 ---
Wedding bells are ringing! Ever since Prince Harry and Meghan Markle announced their engagement on November 27, the world has been anxiously awaiting their wedding day. The couple, who met in London in July 2016 and confirmed their relationship that November, have shared updates with the public throughout the planning process.
Here's everything we know about Harry and Markle's upcoming royal nuptials so far. Check back for updates as we get closer to the big day!
The Date
Harry and Markle will tie the knot on May 19, 2018. Kensington Palace confirmed their wedding date on December 15 via Twitter.
The Location
The engaged couple decided on St. George's Chapel at Windsor Castle in England for their big day. St. George's Chapel holds significance for Harry — he was baptized at the place of worship in 1984. Prince Edward and Countess Sophie's 1999 nuptials, and Prince Charles and Duchess Camilla's 2005 prayer and dedication service, also took place at the chapel.
"Her Majesty The Queen has granted permission for the wedding to take place at the Chapel," Kensington Palace said in a statement on November 28. "The Royal Family will pay for the wedding. Further details about the wedding will be announced in due course."
The Royal Family's Involvement
Us Weekly confirmed on December 4 that Harry asked his brotherPrince William to be his best man.
"Harry has several close guy friends, but there's no way he would ask anyone but William to take on the top job," a source explained about Harry's decision to make William his best man.
Another source told Us that William and Duchess Kate's children, Prince George and Princess Charlotte, will have roles in their uncle's wedding. The source added Markle's friend and stylist Jessica Mulroney's daughter, Ivy, will also be included.
The Wedding Will Be Televised
Fans around the world will be able to watch Harry and Markle become man and wife. It was confirmed on November 28 that their wedding will be televised.
"The couple of course want the day to be a special, celebratory moment for their friends and family," a spokesperson for the couple said. "They also want the day to be shaped so as to allow members of the public to feel part of the celebrations too and are currently working through ideas for how this might be achieved."
Rumored Guest List
Duchess Kate's family members, including her parents, sister Pippa Middleton and brother James Middleton will all be on the wedding guest list. A source also revealed that more than 15 cast and crew members from Markle's USA show, Suits, will be invited including Patrick J. Adams, Sarah Rafferty, Rick Hoffman and Gabriel Macht. Markle has also invited a lot of her friends from all over the world, including Serena Williams, Priyanka Chopra, Misha Nonoo, Tanya Burr and Jim Chapman, London chef Tom Sellers, and Justin and Sophie Trudeau.
They Aren't Signing a Prenup
Despite Harry's royal worth, U.K.-based family law attorney Julian Hawkhead told Us that it's unlikely there will be a prenuptial agreement in place. "The precedent has therefore been set by Harry's father and brother, neither having entered in prenuptial agreements before they married," Hawkhead explained.
Paying Tribute to Princess Diana
Harry, who was only 12 years old when his mother, Princess Diana, died in a car accident in August 1997, proposed to Markle with a ring that featured diamonds from a brooch that belonged to Princess Di. Royal expert Ingrid Seward spoke to Us about why she thinks Markle might wear the late princess' tiara on her wedding day.
"She will have access to jewels from the royal collection made available to her by the Queen," Seward explained. "She can choose something suitable, but she might also have the Spencer tiara, which is also Harry's heritage and is the one Diana wore on her wedding day."
Harry spoke about his fiancée and his late mother during the couple's first joint interview on November 27. "Oh they'd be thick as thieves, without question. I think she would be over the moon, jumping up and down, you know so excited for me. But then, as I said, would have probably been best — best friends with Meghan."
Their Rumored Titles
A source confirmed to Us that the prince and the actress are rumored to become the Duke and Duchess of Sussex when they wed. Charles Kidd, editor of Debrett's Peerage & Baronetage – a professional coaching company, publisher and authority on modern etiquette – added,  "They're quite limited in the titles that are available. The Duke of Sussex is the front-runner without any doubt."
The Reception Details
A source explained, "The wedding will be split into two, much like William and Kate did, so both Meghan and Harry will have second outfits for the evening reception … The pair want to make the night as fun as possible, with a dinner menu that reflects both their tastes and live acts." Guests should expect the party to go on until the early hours, the source added.
Meghan's Maid of Honor
Markle will have a maid of honor — not a chief bridesmaid — in her wedding to Harry. "The day of the wedding itself will certainly hold a few unconventional surprises. Don't expect a royal wedding by numbers …  While it is very much a British wedding, expect a few American touches too. She's not picked a chief bridesmaid, she's chosen a maid of honor," a source explained.  Though Markle has not announced  maid of honor yet, it's possible that her friend and stylist Jessica Mulroney may be chosen.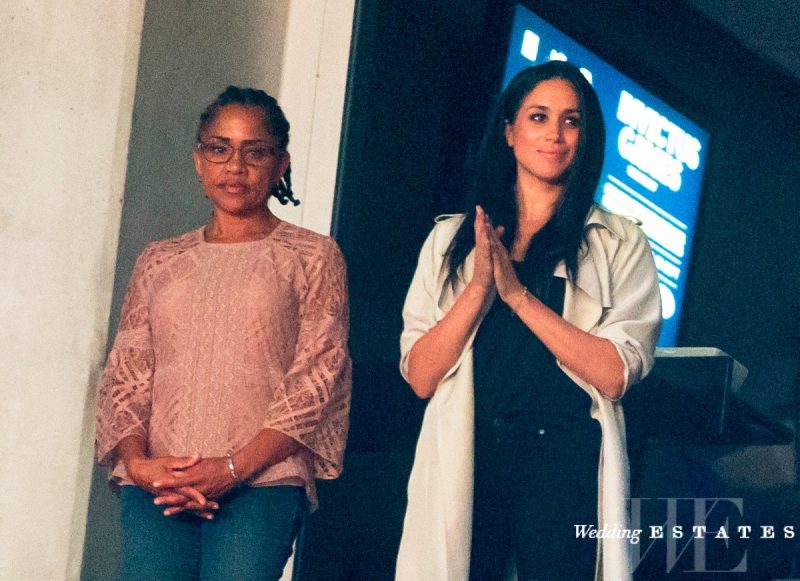 Meghan's Family Involvement
A source close to the pair told Us that the actress wants her motherDoria Ragland to walk her down the aisle and give her away, instead of her father, Thomas Markle. "I've heard that Meghan wants her mother to walk her down the aisle, which would be a sweet moment," a source explained. And while a number of Markle's family members from her mother's side have been invited to the wedding, the number is still relatively small. It's unlikely that her stepsister Samantha Grantand half-brother Thomas Markle Jr. will make the cut after their respective drama in the press.
Meghan's Bachelorette Party
A source told Us that Markle will be having a party, "but won't be calling it her bachelorette." "It'll be unisex. Think low-key, think somewhere out of London, good food and drink, a little music. It won't be wild," the source explained. "Meghan wants it to be a celebration of friendship and love. Expect to see the usual faces, with best friends Markus Anderson, Lindsay Jill Roth and Jessica Mulroneytaking top seats at the table."
Harry's Stag Party
Prince William is planning Prince Harry's stag party — a tradition similar to a bachelor party. "Don't expect anything wild," a source told Usabout Harry's celebration.
By : Carabella