May 4, 2018
Save-the-Date Tips & Resources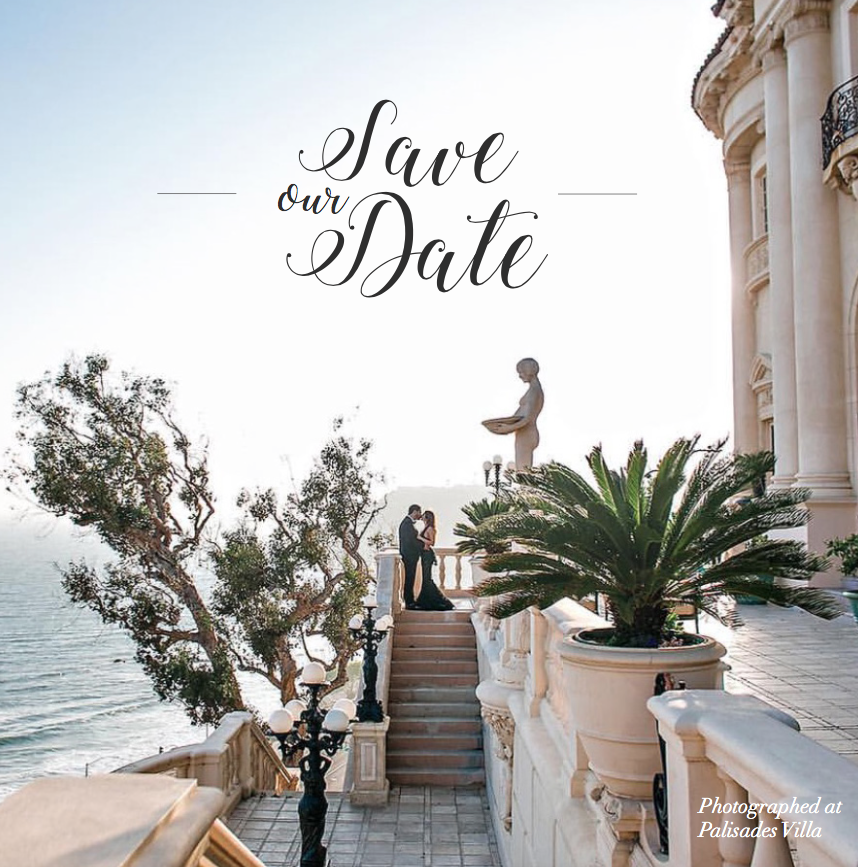 ---
The question has been asked, the Facebook announcement made and the ring selfie posted on Instagram. Your wedding is soon approaching and you are now faced with announcing your wedding date in a more official manner. It's time to make your save-the-date!
Save-the-dates are pre-invitations used to announce your wedding date and, most importantly, let your friends and family know that they are invited and will be able to share in your celebration of love!
We've gathered a few tips about when to send, what to include and the most fun part, how to get creative and make save-the-dates that are unique to you and your partner!
Are save-the-dates necessary? They are not mandatory, but save-the-dates do help to ensure that those who you really would like to attend your wedding will be there. They are especially helpful if your guests will be traveling out of town to your wedding, or if your celebration will take place during a peak travel time, such as a holiday.
When do I send them? A good rule of thumb is to send out save-the-dates six months prior to your wedding day. If you will be having a destination wedding, we advise you to send them eight months in advance; you will want to be sure that your guests have plenty of time to plan their trip. Sending them any earlier than this, you risk the chance that your guests may postpone, and then forget about, making their travel arrangements. Sending them any later than this will give too short of notice and is not proper etiquette.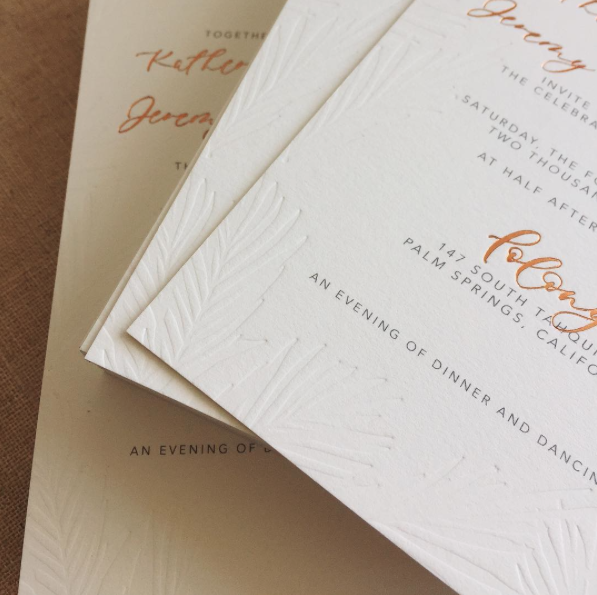 What needs to be included?
The couple's name.
Location (the city name is just fine if you have not locked in the exact venue yet).
Date (or dates if your wedding spans over a weekend).
Your wedding website URL.
Let recipients know that a formal invitation will follow.
What should I avoid?
Requiring a formal RSVP is not necessary as you will include that with your wedding invitation.
You should not mention your wedding registry in your save-the-date. Let your friends and family find that out on their own by asking around or by visiting your wedding website, which should include a link to your registry.
Sending save-the-dates to the masses. Only send them to those who you know you will want to attend your wedding. After all, once you send them, you can't get them back.
You should have fun when creating your save-the-dates! They don't have to exactly match your wedding invitations. Use them as an opportunity to truly represent you and your partner's love story in a unique, stand-out way! Below are some ideas to trigger your inspiration.
Make them stand out with paper that is of an interesting color or different weight, texture or shape, such as a cute postcard.
Include a photo of you and your loved one.
Boycott the traditional save-the-date cards and opt for save-the-date cookies!!
Including peel-off stickers for your friends to place on their calendars or in their planners is a wise idea so that they don't forget the date!
Consider sending a card that is actually a calendar, which counts down the days until your wedding!
Frig magnets will be constant reminders of your upcoming wedding.
Are you and your loved one avid-readers? Consider making bookmark save-the-dates!
Photo-strips of you and your loved one are also a cute way to show your personality!
There are many companies (which we love) to help you create the perfect save-the-date! See our list of resources below!
Resources
For moderately priced, customizable save-the-dates, check out Basic Invite. – https://www.basicinvite.com/wedding/save-the-date.html
Interested in classy calligraphy and upscale save-the-dates? Laura Hooper Calligraphy is a must! – https://lhcalligraphy.com/save-dates/
For affordable and beautiful save-the-dates, look at options provided by Wedding Paper Divas. https://www.weddingpaperdivas.com/save-the-date-cards.htm
Looking for a local stationary and calligraphy company right her in Southern California? Monvoir Co. is your go-to. https://www.monvoir.com/#index
Enjoy the creative process of making your save-the-dates and congratulations on your engagement!
By : Carabella