September 10, 2018
Hello, Rustic Fall Wedding!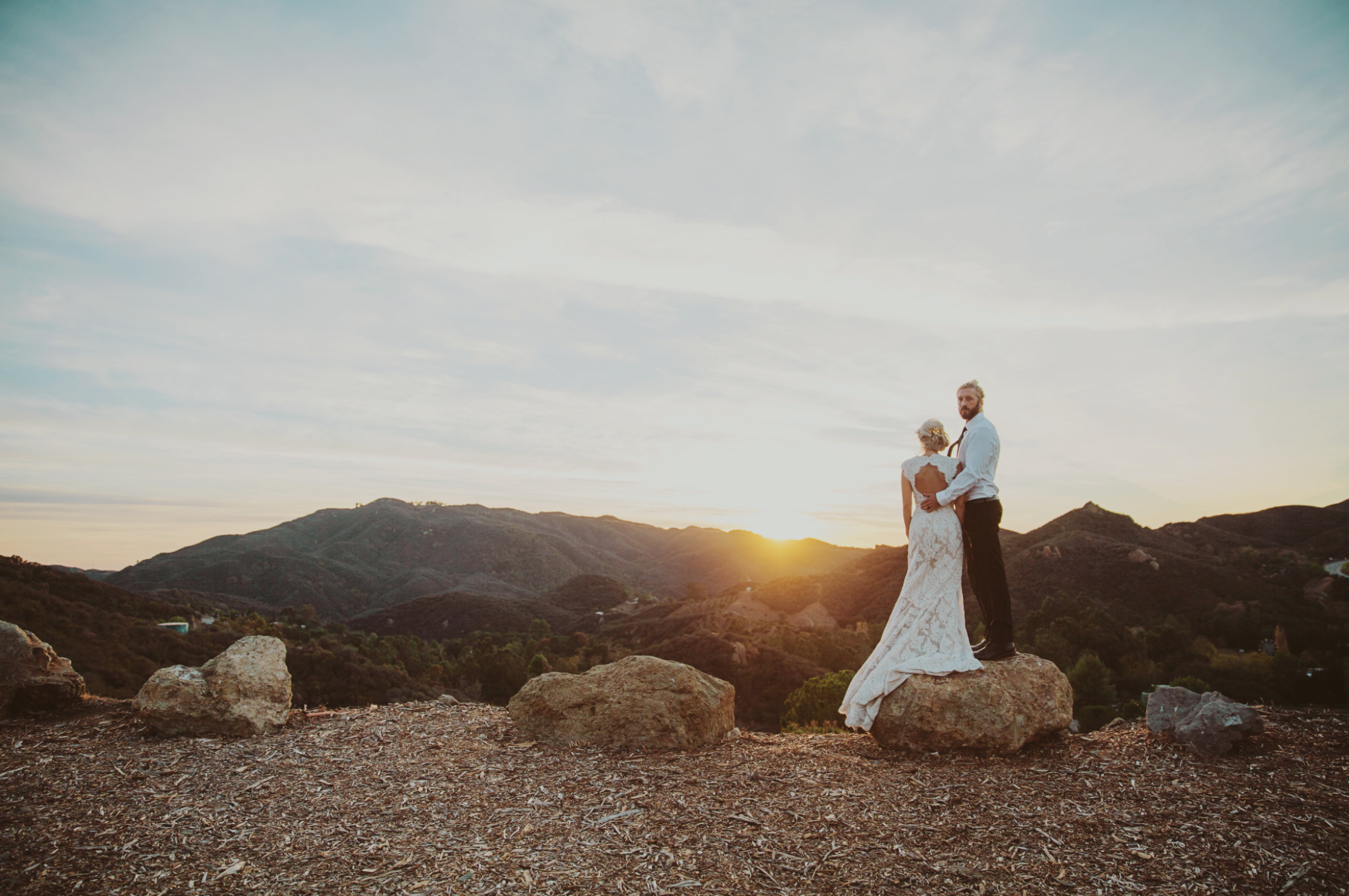 ---
Rustic fall wedding season is here and nothing warms us more during this time than a celebration of love. It is the perfect season for rustic-themed weddings at romantic vineyards, ranches, and farms. Why not incorporate elements of the new season into your rustic decor? We're talking about pumpkins! Not just any plain pumpkins though. After all, this is a special day where everything should be to the 9's!
Assorted Pumpkins: Gather different sized and colored pumpkins to form a tablescape, making stunning centerpieces or place them along the wedding aisle to liven  up your ceremony setting.
Painted Pumpkins: If orange just isn't your color but you're all about using this fall staple, paint pumpkins to match your wedding's color palette.
Arrangement: Arrange your pumpkins with candles and vases filled with autumn flowers or with any other form of decor you like.
Table Number: Paint, carve or attach your reception table numbers onto the pumpkins.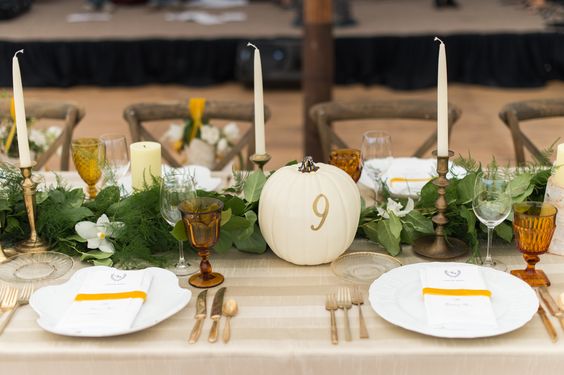 Place cards: Attach the place cards to the pumpkins as tags, stick them on the pumpkins themselves, or insert them into the stem!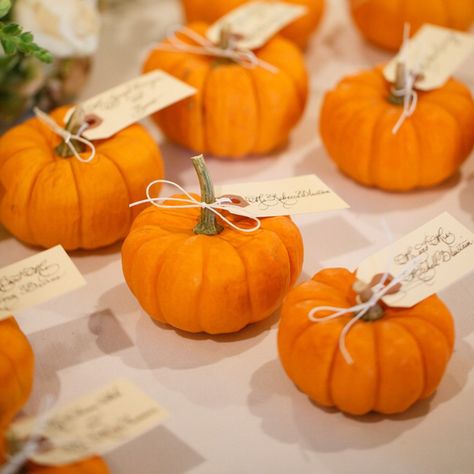 Center of plate: Place the pumpkins on the center of each dinner plate as an accent to your table place settings.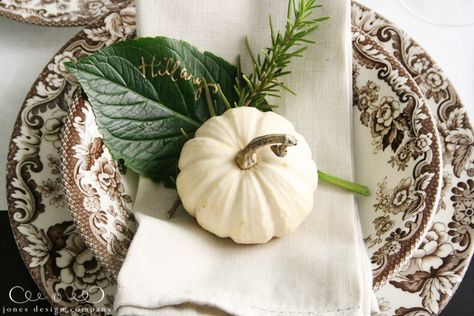 By : Carabella