October 12, 2017
The Groom Speeches: Five Rules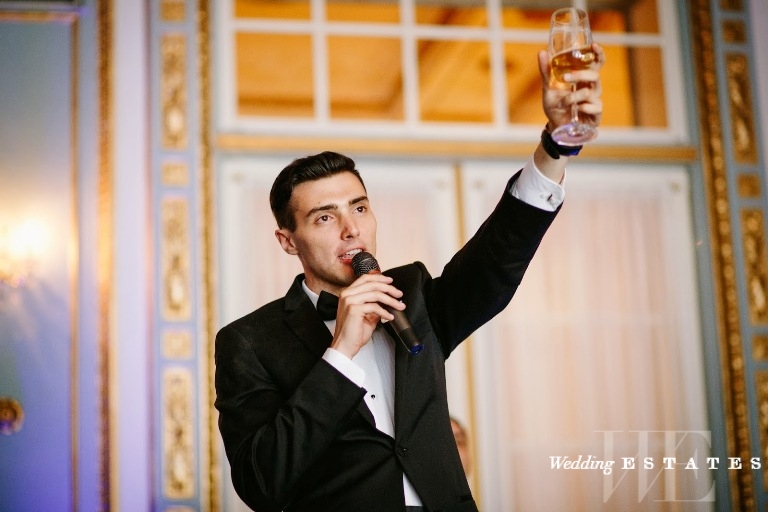 ---
Groom speeches, things you'll want to say and things you'll want to save for later. Check out these five rules to help you write the perfect speech for your wedding.
1. Giving Thanks
First, thank everyone for coming out, the planners that worked hard on making your wedding perfect, thank your family for the dough they spent, unless you paid all out of pocket, and everyone for their generous gifts. Making everyone feel appreciated and giving thanks is a key component when giving your speech.
2. Compliment your Wife
Next, talk about how beautiful your wife is in her gown and thank for her for taking your hand in marriage. Appreciation is the key component for this part of the speech. For instance, letting her know how much you appreciate the time she put into getting ready today, the effort she put into overseeing your wedding plans, and how much you love her and look forward to a lifetime of happiness together.
3. Avoid Lists
Also, avoid reciting a lists of things you want to say. You'll want your speech to be authentic and flow smoothly. Again, it's okay to be nervous and get emotional. After all, it is your wedding day guys!
4. Keep it Clean
Often times we want to throw in a few curse words out of excitement. Even though it may flow nicely, remember there will most likely be kids and family attending. Better safe than sorry we always say.
5. Make Eye Contact
The most sincere speeches can be felt through eye contact. Making eye contact is a powerful and meaningful part of the grooms speech, it lets people know you are being genuine and helps them really feel what you're saying.
By : Carabella