May 28, 2018
A Vineyard Wedding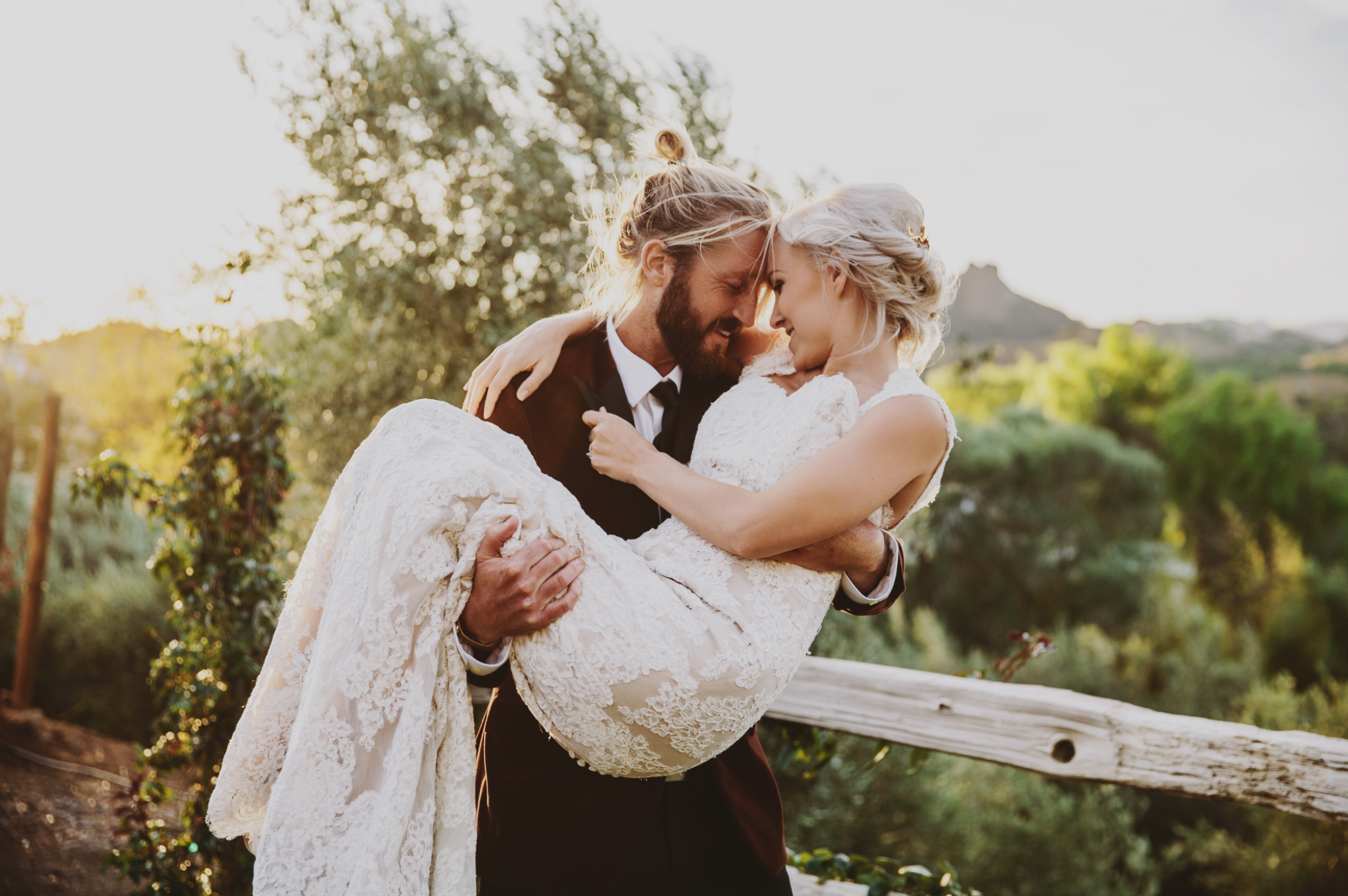 ---
For all those who dreams of a Vineyard Wedding, we have found the most perfect location for you! Situated in the hills of Malibu, Cielo Wines is the perfect mixture of functionality and beauty. It gives you the feeling of a destination wedding at an Italian winery, with its breathtaking views, green vineyards, wine barrels and stone architecture.
Take advantage of Cielo Wines' prime setting by the beach with bright blue skies and the fresh ocean breeze for the perfect outdoor wedding. Ideal for a rustic theme, this venue is filled with wood elements including an arbor that can be decorated to your likening, picnic tables with wine barrels at each end, and additional wine barrels throughout the courtyard that can be used for both decoration and functional purposes. The reception area overlooks the hills of Malibu with lights strung overhead across the trees. Cielo Wines also features a shaded tree house with a deck, a lovely spot for wedding pictures. Of course, we can't forget about the vineyards themselves, that run across the hills and has a stone staircase leading up to a terrace overlooking the grounds. You and your guests will get to take in the peacefulness of the place, with a stroll through the vineyards.
The home on the grounds offers an elegant bridal suite where the wedding party can relax as they prepare for the festivities. Additionally, the wine tasting room can also be used as a groom's suite or an area for storage use as well as to setup in, by the wedding vendors. Besides the beauty of the venue, take advantage of having your wedding at a winery by using wine bottles to add to the decor, using them as centerpieces or pairing them with escort cards as a wedding favor.
There are endless photo opportunities in every corner of this gorgeous estate that radiate romance. We can't get enough of Cielo Wines and we know you'll be head over heels for it as well, this place can be your Vineyard Wedding come through!
By : Carabella