May 14, 2018
Wedding Backdrops; Do It Yourself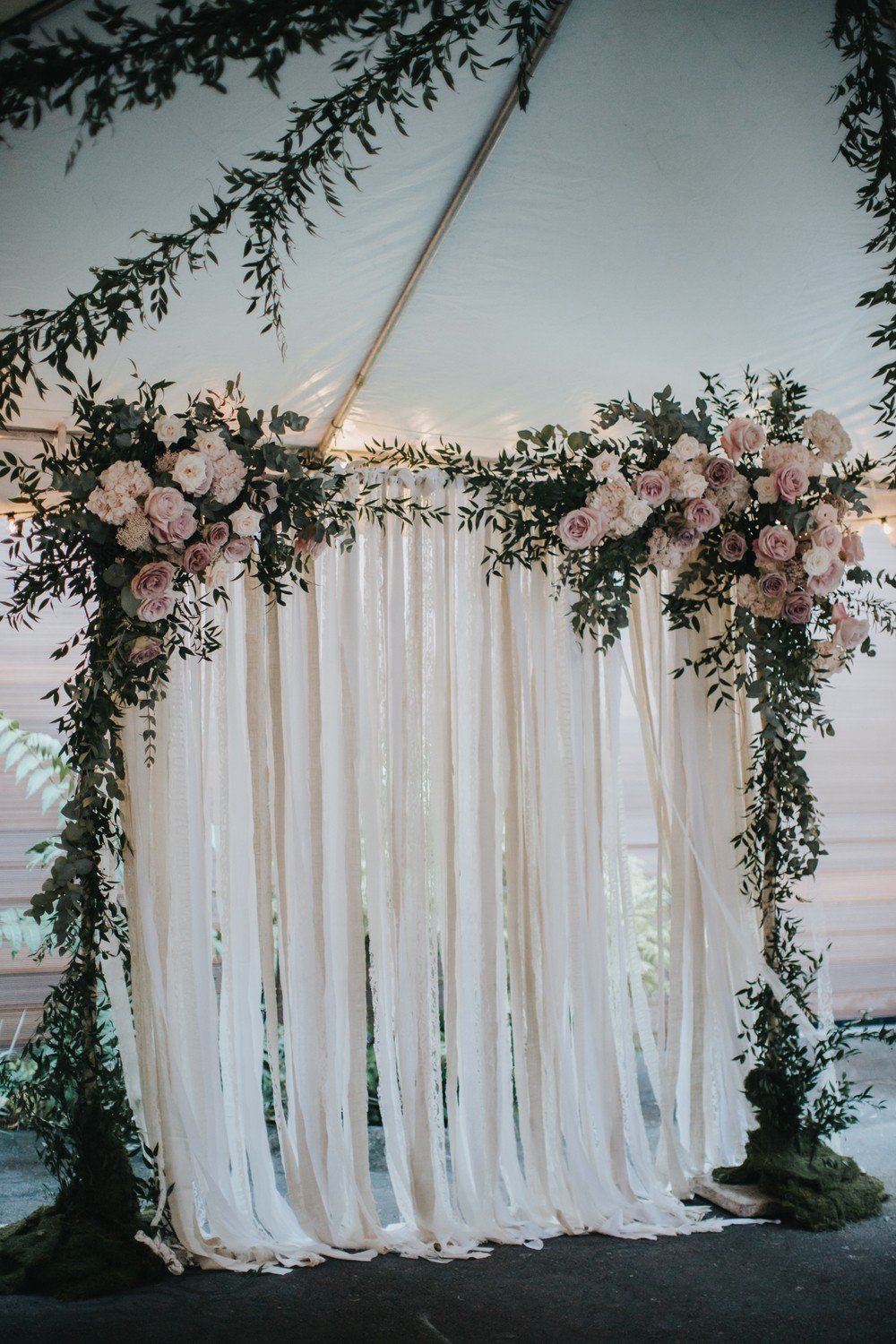 ---
Ever wondered how brides get those perfect pictures for their weddings in front of those amazing wedding backdrops?
However, today were going to help out our fellow brides with a few simple but elegant ways to create your own wedding backdrops for their wedding photos.
After all every bride knows her wedding day photos are the most important things other than her ceremony. Having that in mind, look beyond the bride and groom having their picture taken. Whats in the background? A wedding backdrop!
Here are some quick and affordable ways to enhance your wedding background in your photos:
Its so simple you can even use paper!
1)Paper streamers (dollar store or craft store)
2)PVC pipe or a wooden frame (Home Depot)
3)Paper ribbons/flowers (Craft stores)
Once you've completed these steps;
Simply hang them as you would in a doorway for the perfect background for your photos!
In fact, we love this idea for a background, its easily made and looks great in photos!
To make this wedding backdrop follow these simple steps;
1) String lights, (easy to find online or even target)
2) Wooden Pallet (break it apart and set the pieces close together)
3) Small table and table cloth (your choice for the colors)
4) Fake flowers to lay across the table (found at Michael's craft store or Dollar store)
5) LOVE light up letters (can be found online and target)
Here is a sample we tried ourselves:
1) Wooden Branch (find outside)
2) Fishing Wire (available online)
3) Real or fake flowers (pick them outside or buy them)
Simply twist the wire around the flowers starting from one end to the other. Afterwards attach each line of flowers to your branch. Then, once you've completed these simple steps your finally ready to hang it in the perfect spot and take your photos!
By : Carabella