July 2, 2018
Wedding Guest Etiquette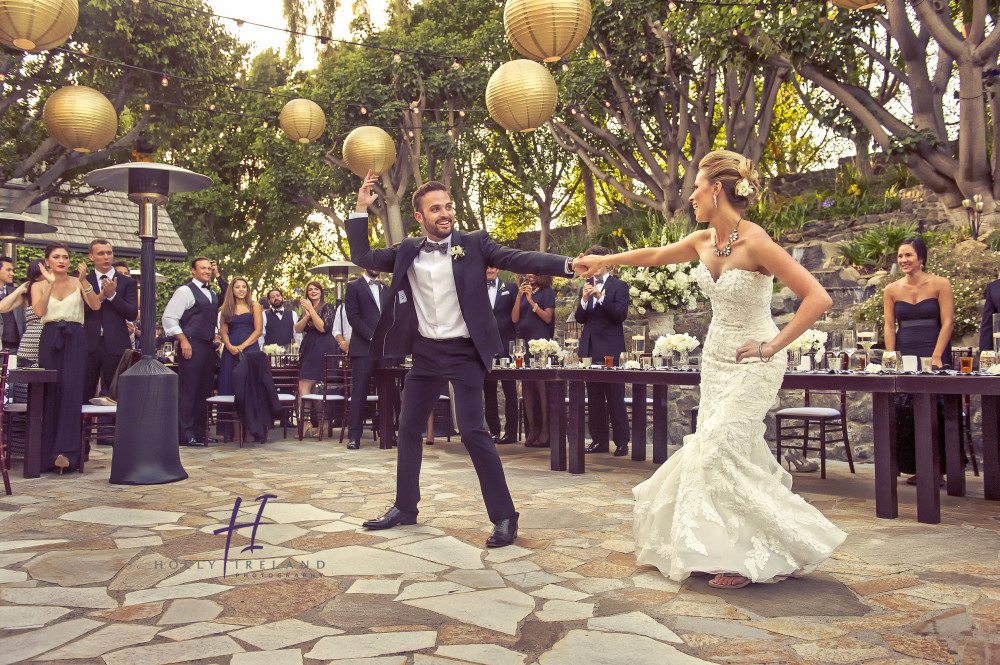 ---
Wedding Guest Etiquette 101!
With the wedding season upon us, as a guest you may be pondering if it is permissible to wear white, whether or not you're allowed a plus one, if it's okay to skip out on the ceremony, and countless other questions. We've put together a guide on the do's and don'ts for you to keep in mind, so you can be the perfect wedding guest!
Do not wear all-white. We are all aware of the long-time tradition that wearing white to a wedding is an all out TABOO, since none of us want to steal the bride's spotlight on her special day. However, we have now come to the time where white has entered the realm of acceptable colors to wear to a wedding; if black can, why not white? This, though, does not mean that you can wear all white, that's left to the bride. Some part of your outfit being white, off-white, or ivory, whether it's your skirt, blouse, or the pattern of your dress, is perfectly acceptable for today's weddings. Having said that, if the bride and groom request that you not wear white, respect their decision as it is their special day, fabricated  according to their wishes and preferences.
Follow attire request. You don't want to overdress or underdress for the occasion, since there'll be so many pictures taken and you don't want to look out of place. Consider the formality of the occasion, some may be up to black-tie standards while other weddings may be slightly less casual or cultural attire may be requested. The wedding venue and decor will be fitting to the style of the event, so keep that in mind when choosing your attire. If you're not too sure on what to wear, don't be afraid to contact a bridesmaid or someone else involved in the wedding party who will know about the appropriate clothing for the occasion, to clear things up.
Don't bombard the wedding party with taking too many photos. In the age where every single memory can be preserved and instantly shared with other thanks to the advent of smartphones, we are accustomed to taking out our phones, ready to snap away at every moment. While we're all for sharing our memories and love a catchy wedding hashtag, we really don't want to be that guest who is shoving their phones in everyone's faces, taking pictures the entire time. Be mindful that some couples may not want any pictures taken during the ceremony so as not to distract from the special moment or prefer that pictures not be put up until the festivities are over. You can definitely count on a wedding photographer to be there to capture all the memories from the big day so you can simply enjoy the celebration.
Respond with RSVP. No matter how big or small the wedding may be, the couple is paying a relatively sizable amount of money per guest for food, drinks, linens, favors, and any other additional items, so it really helps them to know how many guests they need to cater to. Let them know by the date requested, whether or not you will be attending so they have a clear idea on how much they'll be spending and can make their payment timelines with their vendors. If you don't respond on time, don't be surprised if they are no longer able to host you since they have already made their payments and organized the seating chart. Additionally, as a courtesy to the couple, only make a decision you are absolutely certain of. You don't want to mark "yes" and then not show up, costing your hosts a 100+ dollars, with food and other items going to waste or mark "no," and then show up expecting a place for yourself meanwhile, the couple only paid for a certain number of guests and cannot cater to you.
On an extra note, respond to the invitation in the manner solicited. If you received an invitation through email, then it's perfectly fine to respond through email. However, a text or mention in conversation will not suffice if you were sent a formal invitation, the couple is expecting your RSVP in the mail.
No extra guests unless written in the invitation. If your invitation does not include extra guests, don't ask if you can bring someone. Again, the couple is paying a lot of money on their wedding and may not be able to pay for an extra guest. It is also their special day that they will look back on and want to remember their friends and family that showed up, not strangers or people they didn't want to have at their wedding for a particular reason.
Enjoy the occasion from start to finish. The couple invited you so that you could share every part of the wedding with them. Yes, this includes the ceremony! While not all of us may want to attend the ceremony, the couple does expect you to show up and will remember who came and who didn't, so arrive on time and take joy in being witness to this special moment. Though it's understandable that not everyone wants to participate in every single tradition or other parts of the celebration, the couple does want to see their guests taking part in, and enjoying the festivities as much as possible since they have put so much time and effort into making this day enjoyable for themselves and their guests. Show the couple you appreciate all they've done and are happy to share in celebrating this momentous occasion with them by making the effort to join in on catching the bouquet or hitting the dance floor!
By : Carabella